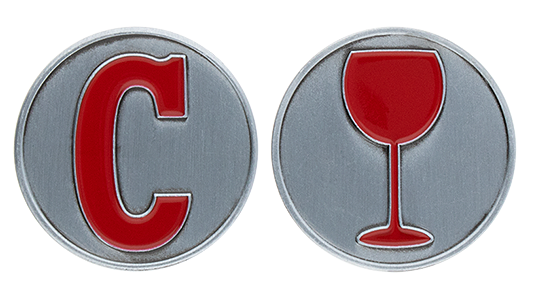 Individual coins can be embossed for businesses and retail organizations with strong customer focus
Creating a strong customer connection plays a major role in the business world. For many years businesses have rewarded repeat customers with loyalty programs. Instead of vouchers present your loyal customers with an embossed coin which will entitle them to discount on further purchases, promoting future business. Provide coins of different value with different motifs, encouraging clients to collect the coins. We offer a professional design service to save you time and money.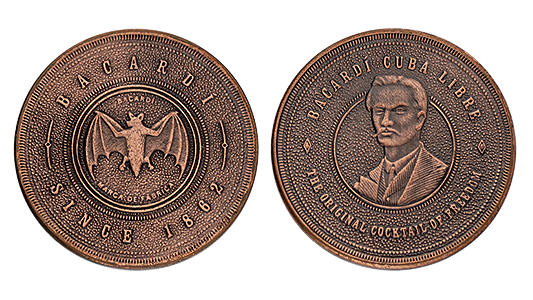 The loyalty and promotional coins can be designed according to your specifications
Just one glance at our showroom gives you an impression of how easily nowadays coins can be embossed with an individual design. In addition to coins and medals for the field of sport or personal tributes, we gladly emboss promotional and loyalty coins in greater numbers for you. Our selection of basic materials allows easy adaptation to your budget. Particularly for a large number of customers, the use of sheet metal or PVC is recommended as the base material where individual embossing becomes as simply possible here as with a high-quality gold or silver coin. The individual coin embossing can express everything from the logo of your company to the value of the advertising coin what you want.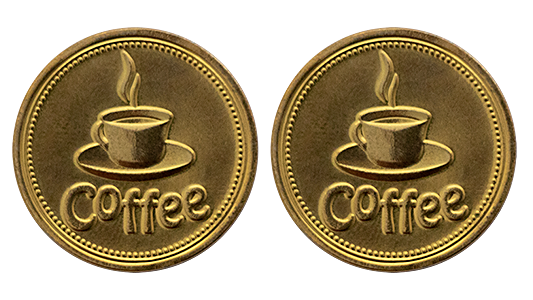 Coins can be assembled and embossed for merchants
Our service of professional and individual coin embossing is available not only cheap, but also provides much freedom in designing of your own coins. Just use our coin configurator to upload your individual motives and then determine the material and other properties for the embossing of your promotional and loyalty coins. The colouring of your coins is also offered by us. If you have any questions about our offer and the creation of unique coins, simply send a free online inquiry or use our telephone service!
Disclaimer: Our products on this page are known as "Coins" in order to comply with general linguistic usage, . It should be expressly pointed out that it concerns, however, individually embossed medals and no current or former means of payment / currency.