Custom made, high
quality Coins & Medals
Unique, Handcrafted in precious metals.
Designed by you – created by us.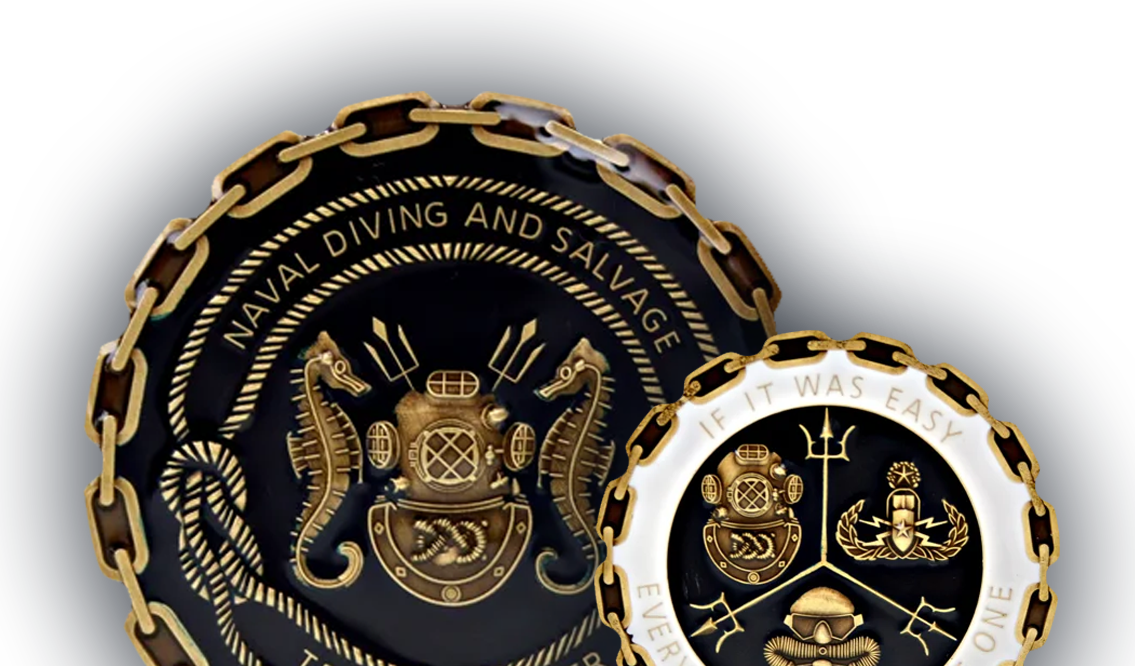 Custom made, high
quality Coins & Medals
Unique, Handcrafted in precious metals.
Designed by you – created by us.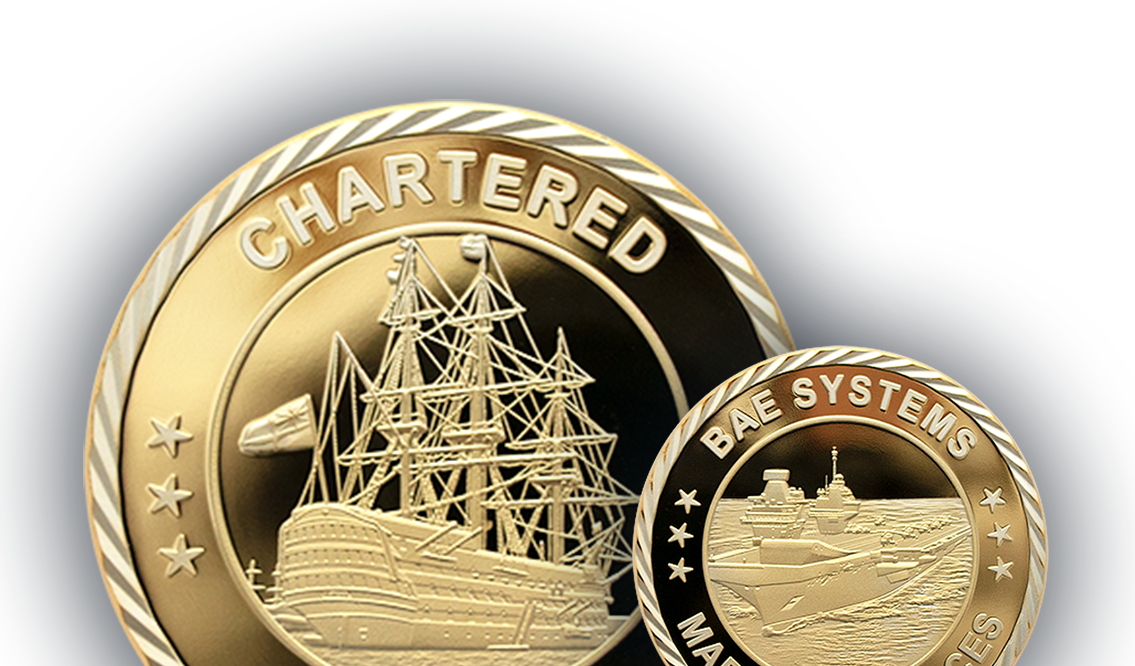 Custom made, high
quality Coins & Medals
Unique, Handcrafted in precious metals.
Designed by you – created by us.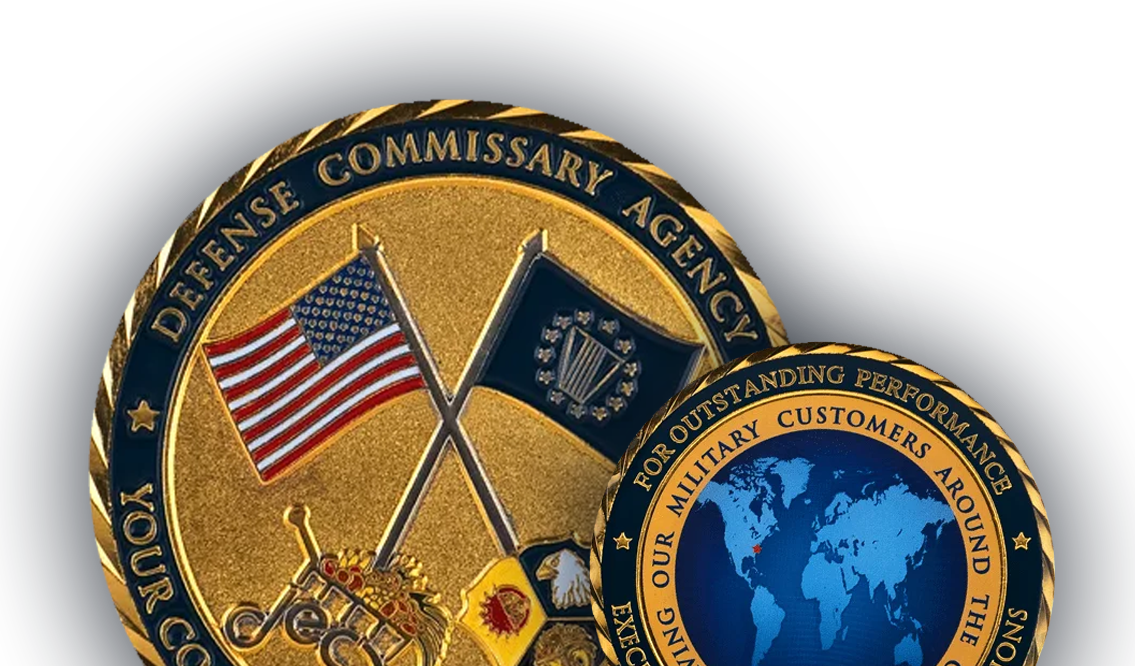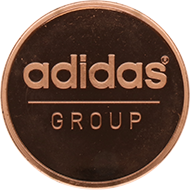 Companies
Whether a growing start-up, an established small business or a Fortune 100 multinational company, commemorative custom coins make an ideal remembrance to capture the values and heritage of your organization for employees and clients alike.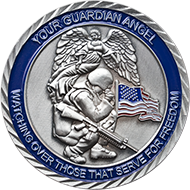 Armed Forces
As service veterans ourselves, we understand the high level of sacrifice and commitment that serving in the military requires. Our high-quality challenge coins support unit esprit de corps and values wherever the mission takes you.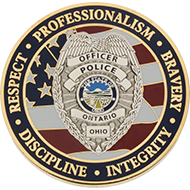 Law Enforcement & Firefighters
Every day, state, municipal, and county first responders quietly serve as the first line of safety and security across the nation. Our tailored challenge coins are used by these quiet professionals to strengthen unit cohesion and to highlight their selfless service to others.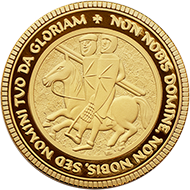 Museums & Cultural Organizations
We provide many not-for-profit cultural and social organizations with custom hand-crafted coins that beautifully commemorate significant events and activities and preserve the heritage of the organization both today and tomorrow.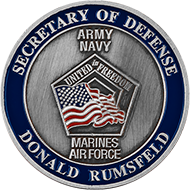 Government Agencies
Federal agencies support US interests at home and abroad - often in challenging and complex situations. Federal officials provide their organizational challenge coins to key domestic and international partners as a sign of goodwill and cooperation.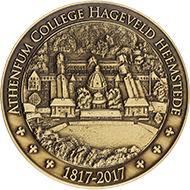 Universities & Research Centers
Institutions of higher learning have long traditions of recognizing academic achievements within their communities with challenge coins and medallions. Uniquely capturing the values and high standards of each institution, the awarded commemorative medal is a treasured "forever" keepsake for the recipient.
Design your coin
Online Coin Configurator
Upload your existing designs to our Coin Configurator or let our tool provide you with some inspiration.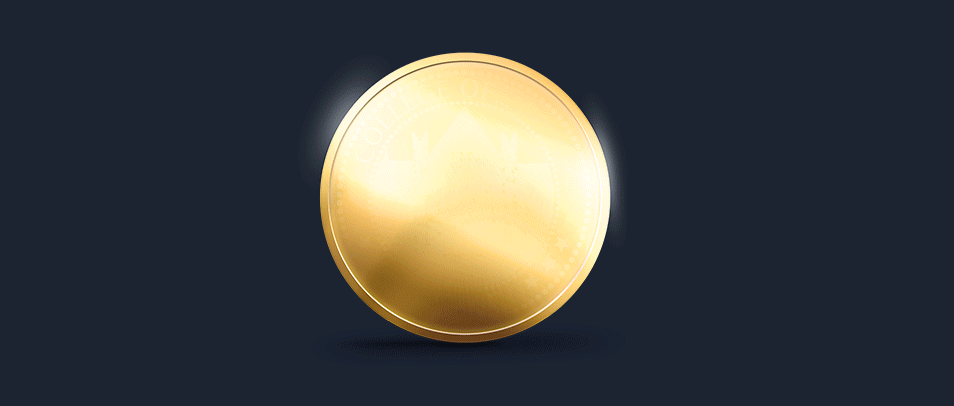 Quality you can see
Heavy bronze coin in 2 inch size
Fine antique finish to highlight ​any small detail
Perfectly smooth surface due to the ​use of hard enamel color​
Precision in border with petal edge ​diamond cut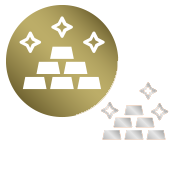 Precious medals available
We produce our coins also in 999 Gold and 999 Silver as well as Palladium and Platin.
See all coin options
Your Design Options
Small Quantity Coin Orders Starting from 1pcs

We produce
from 1 pcs
You are looking for only one or very few coins? And you would like to have them delivered in the shortest
possible time as a birthday or an event is coming up?
Nothing easier than that.
We are happy to produce high-quality, individual coins for you. Available with engraving, photo print or high end embosing. Also available in precious metals.
Beautiful packaging & stands for your coins
If you want to put your coins into the right light, we have many different packaging options for you. And many of our packaging solutions can be enhanced with your logo or an individual text.
Velvet Box + Print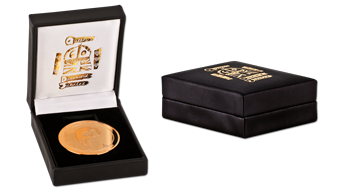 Acryllic Block
Floating Frame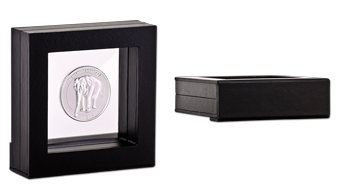 Acryllic Cup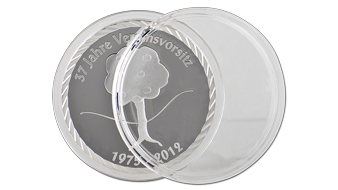 Velvet Pouch + Print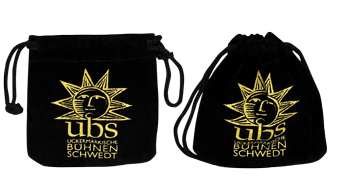 PVC Floating Frame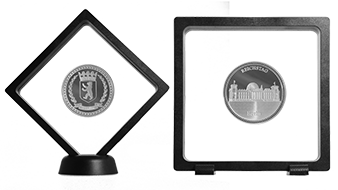 Acryllic Stand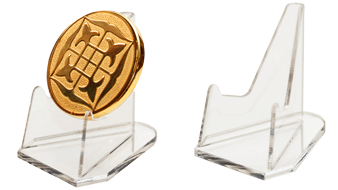 XXL Floating Frame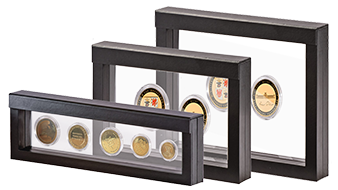 Velvet Box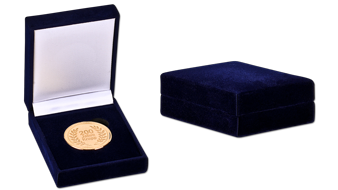 Metal Stand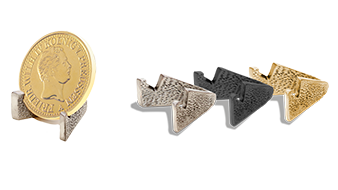 Velvet Pouch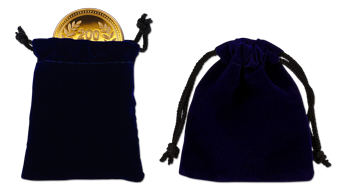 Wooden Box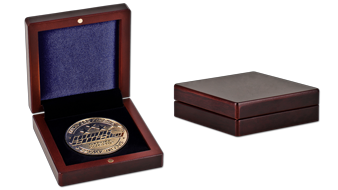 Customized Packaging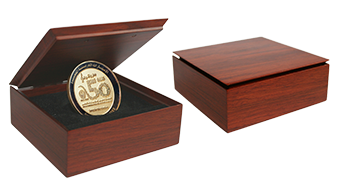 Our company
Why choose us?
Coins For Anything Ltd is a UK based company. We are part of a global coin producing network. ​We have offices around the globe with our Headquerter in Berlin, Germany. Our manufacturing facilities are in Germany and Asia. We are passionate about what we produce, and pride ourselves on using only the best metals with exceptional handcrafted details.
20 years of experience​
Quotes in 24 hours​
Worldwide delivery​
Personal account manager
Free layout graphics
Free Samples
Precious and non-precious medals​
Prestigious client portfolio
Companies House trusted​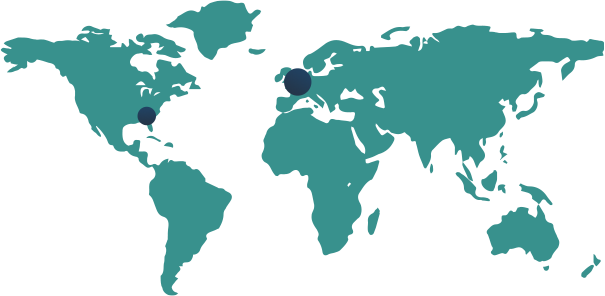 Our coin network
Benefit from our worldwide network of locations. No matter where you are, we deliver high quality and unique coins. Always fast, competent and above all beautiful.
Coin USA Inc.
CoinsForAnything Ltd.
Lethaler FR
derTaler GmbH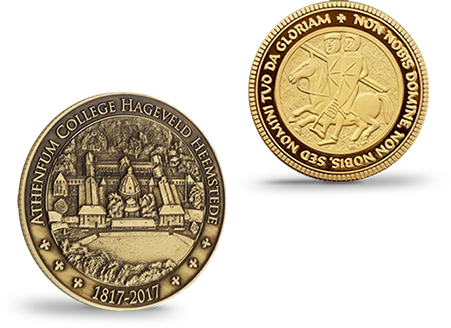 Industry Standard Coins
Coin sizes in 1.5 – 1.75 and 2 inch
Custom made designs and border cuts
2D / 3D quality embossing
Gold and silver plating
Unlimited soft enamel colors
Competitive rates starting at 3.00 USD
(100 pcs, 1.5" Antique Brass configuration)
Premium Crafted Coins
Use of precious metals like 24k Gold or .999 Fine Silver
Possibility to add diamonds and gem stones
Collector's coin mint finish "polished plate"
Any coin size, diameter up to 10 inch
Hard enamel colors for a perfect flat surface
Custom made individual packaging with print
Contact us to Get a Quote
At the world of coins, you will have a dedicated Account Manager, Will, to guide you through the coin production process. Reach out today and start your project now!