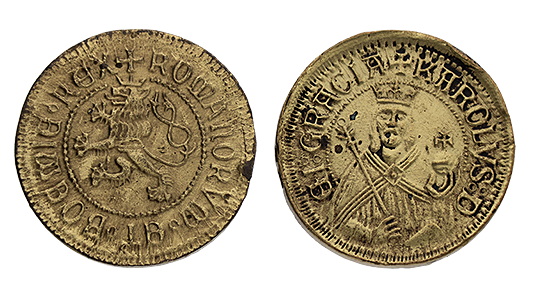 Individual coins for medieval markets
For role players and other lovers of this era, a real medieval market is one of the most exciting events of the year. The visitors on a medieval market can undertake a true journey through time under the open sky which can lead to an old currency in addition to knight's plays or arts and crafts. Getting the medals embossed specially for a medieval market is a special service of the organizer to generate an authentic market feeling and to offer an extraordinary means of payment to all fans of the middle ages. Often, these coins are known as Taler and lead back to a time in which this historical form of payment was used. Our web service makes it possible for you to get the individual and unique coins embossed for this purpose.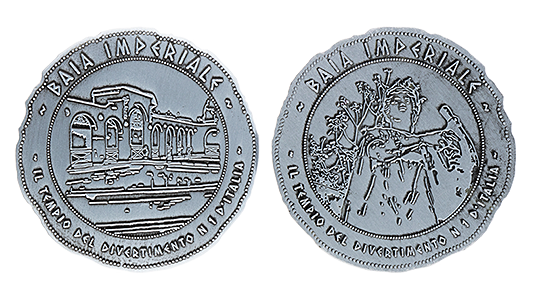 Emboss the unique Taler and enrich your medieval market with style
There are no limits for your imagination, if you want to get the coins embossed by us for a medieval market. Apply, for example, the symbol or logo of the market on each Taler and make every coin a unique souvenir by the integration of the date and year on each coin. In addition to our wide range of high quality precious metals, we offer low-cost alternatives made of sheet metal, brass or PVC that are the perfect solution for the embossing of a larger number of coins. By using it as currency exchange on a medieval market, you are also sure that the value and number of coins are preserved after the event.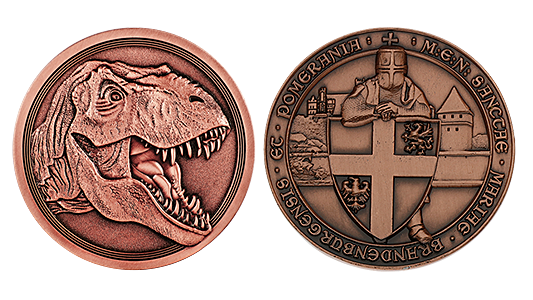 These extraordinary coins and medals can be embossed for every occasion
Of course our unique and professional service is not available to you only as a means of payment at your medieval market. If you want to honor, for example, the winner of a medieval tournament with a unique medal, you can get them embossed by us. Our coin configurator makes it possible for you to upload your individual images and a simple selection of materials or special designs such as as colouring with a few simple steps. If you need suggestions for the design of individual coins, just take a look at our versatile showroom!
Disclaimer: Our products on this page are known as "Coins" in order to comply with general linguistic usage, . It should be expressly pointed out that it concerns, however, individually embossed medals and no current or former means of payment / currency.