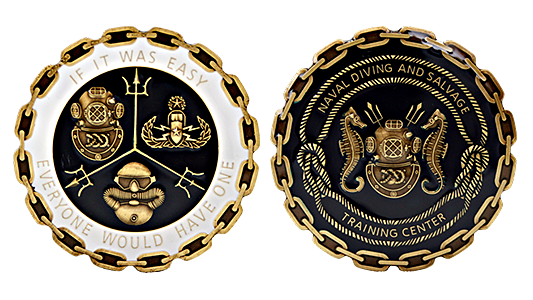 Military unit crests and heraldic designs commemorate organizational missions, deployments and special events.
The use of challenge coins by military units is a storied tradition that by some accounts dates to World War I pilots and, later, to U.S. Special Forces units in Viet Nam. From these origins, today nearly every military unit has an individually-crafted challenge coin which is earned and carried by each member. Unit coins represent the respect, comradery, and commitment of the organization, as well as a sense of pride in oneself and in the unit. Coins are treasured by individual members who go to great lengths to ensure that they always have their coins with them. At Coin-USA, we are proud to support this legacy of unit pride and heritage by producing individually crafted coins to US military units serving around the world.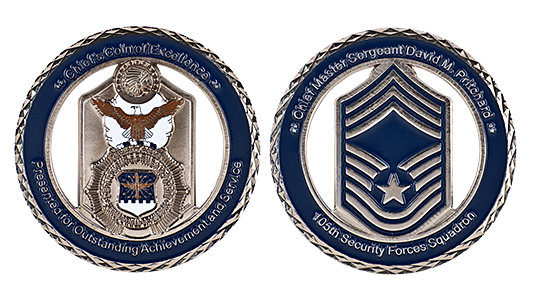 We embosses Challenge Coins according to your specifications:
Each coin is embossed individually according to your wishes
Free choice of material – from 24K Gold up to stainless steel
Sample coins are available
No volume commitment – individual production of the coins is possible
Guaranteed delivery time
The creation of graphics for the coins is a free service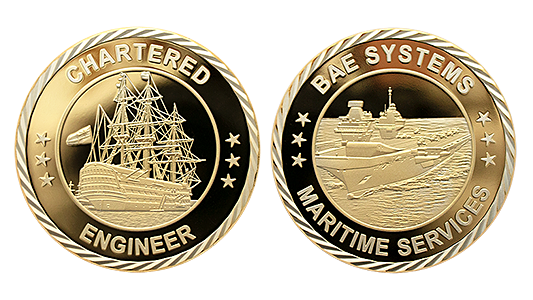 In gold, silver, bronze, copper or steel – Get your own Challenge Coins embossed as a proud reminder of your service in the military.
With the help of our own coin configurator, the design of your own coin becomes child's play. Upload your desired image, specify where the image should appear on the coin, freely choose the material, your edge design, as well as the finish of the coin, create your own text that should appear on the coin, and you're ready. It couldn't be any easier to remember your service in the military or to create a unit coin that you can present to other orgainzations.
Disclaimer: Our products on this page are known as "Coins" in order to comply with general linguistic usage, . It should be expressly pointed out that it concerns, however, individually embossed medals and no current or former means of payment / currency.